Are you interested in liberating yourself from various emotional, financial, professional and personal pressures of various job opportunities? Or you like to increase your source of income from just your wages or salaries? Then the best option is to start working for yourself. Starting up a personal business has never been this faster and easier. There are now various Hot Small-Scale Business Ideas for 2023 that you can engage in to achieve your aim. Business Ideas constitute the very first phase towards starting a profitable enterprise/business . But how would you get that idea that is sustainable both in the present and future. One of the toughest challenges is mostly about finding the best business idea that you can set up. Optimally, you need to look out for hot business ideas with optimistic and increasing demand. This is because if you set your business up in an industry with expanding market opportunities, you will be open to many more opportunities. You will also be open to various flexibility anytime you decide to expand your scope. Carving out a niche would be simpler, as will be expansion when you want to move from small-scale to big-scale.

Categories for Hot Business Ideas in 2023

To be categorized as hot business idea, the business must:

1. It must possess great profitability prospects now and in the future.
2. it must be resilient in unpredictable economic circumstances.
3. Should not require extensive years of experience that you do not possess. It also must not require a higher qualification that we do not possess. Though some business ideas may require some skills. Some may require apprenticeship experience or some training at a trade school. Some may require some training and understanding of the industry.
4. Does not require massive sums of startup capital. Most startup business demands determination and commitment. Other things demanded are hard work, dedication and the motivation to excel.Once you have a good business idea and still maintains your strong will to excel in the business, then you have gotten yourself a chance. This is something you will soon be confident and proud about. We are delighted to help in achieving your entrepreneurship plan. We have put a list of profitable and prospective business ideas together for you. They are from various sectors of the economy.

Various Skilled Trades
It is really very disappointing that today people have neglected the skilled jobs. Most people want to work in offices and organisations. Most people no longer see the skilled jobs as career options. This is mostly based on the popular myth that trades are not always well compensated. This is not true, because as time progresses, skilled trade workers' pay tend to increase at an increasing rate. These workers enjoy a lot of career satisfaction. It has been estimated that by 2028 there is high probability that about 55% job opportunities left by the millennials will be unfulfilled in the manufacturing sector. This scarcity will be felt by many other trades. This will cause a massive demand for skilled trade workers in various trades like:
Plumbing
Welding
Carpentry
Electricians
Metalworkers
Machinists
Masonry
Steel-working
HVAC (Heating, Ventilation, air conditioning)
General construction.
There are various work benefits associated with these jobs. Some of these are:

1. Most of the skilled trades have reasonably high wages or salaries.
2. They are highly demanded for. This is because their work is partially related to Day-to-day activities of life.
3. Can be set up as house-based business as their services are mostly rendered at the client's job location.
4. They require fairly low startup capital in comparison to various other businesses.

5. Most of them have great future prospects thereby ensuring job security.
6. They are generally demanded almost all through the world. The sector is thus open to various prospects in any location of choice. They can take advantage of higher pay or demand in various other locations.
New List of Hot Small Business Ideas to Start In 2023
You can take advantage of the demand and supply gap in these markets. Choose your business idea in this sector of the economy.
Freelance Online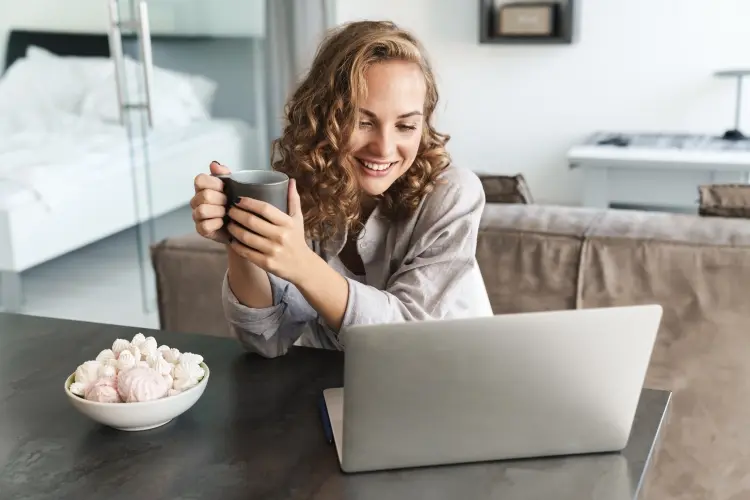 There exists massive demand for various freelance online job opportunities. Freelance online jobs give you the ability to make a living from anywhere. You need to know that though there are various opportunities, some skills are more demanded for than some others.


Some of the freelance jobs include
· Content Writing
· Financial analysis services like book keeping and accounting
· Web and graphic design
· Website, software and App Development.
There are also various websites you can work with.
Some of these are
You also need to know that some of these websites are better than the others. This can be in terms of some various features like payment and opportunities. Therefore, you need to carry out a short research to find out the one that best fits your expectations, abilities and skills.
Online Courses and Coaching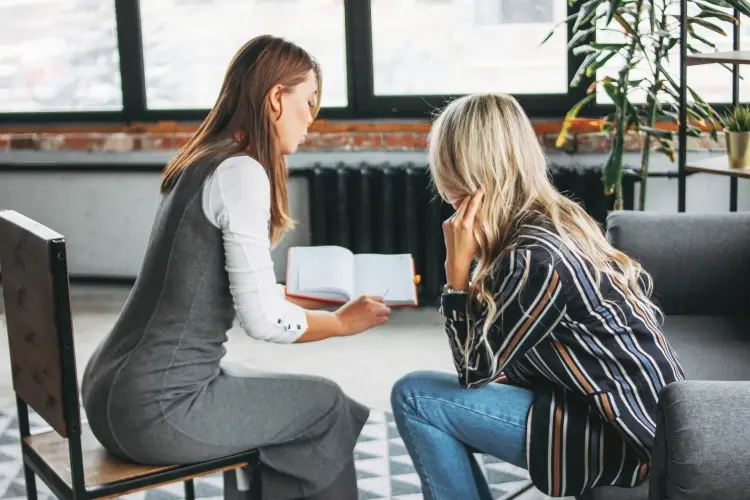 Sharing of expertise, experience and knowledge is one of the simply things to do in this digital age. This can be done through various online sites. You can convert your passion, or course expert to online course and make a huge income from it. You can create a website, blog, sell eBooks or podcast. Reach out to people in need of your expertise and knowledge. There are so many online sites that can be used for this purpose. Examples are Teachable and Thinkific . You can sign up on these sites and start up from there.
Start a YouTube Channel
A lot of YouTubers make thousands of Dollars on YouTube. All it requires is vlogging about various topics. These can include food, travel, places, skills and latest news. It can also be for comedy videos, passion and many more. Choose a specialty (niche) that you desire. It should be based on your passion and efficient knowledge or/and experience. Then, make catchy and interesting videos. The more interesting or engaging your videos are, the more the views your site gets. Then, the more the subscribers and the more your expected gain.
Some top YouTubers make millions on their video posts. Though, an average youtuber earns about 3 USD to 5 USD per a thousand views.

Before you start your own channel on YouTube, study the YouTube guidelines. Study how to use its resources. You will need to make investment on a good microphone and camera. This will enable you produce high quality videos to ensure more prospects.

Start A Niche Website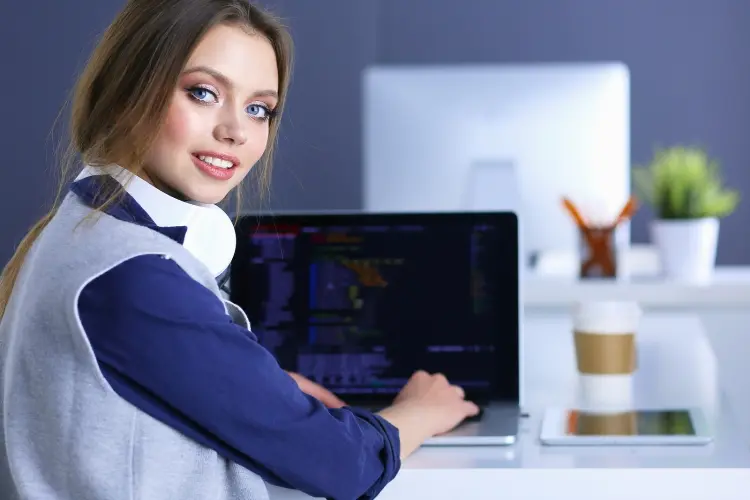 You will always find people who are eager to read eager about various topics of interest. You can create a blog for your passion or expertise or a topic you know people are interested in. You get to write and post various topics on your niche. It can be about female or male or kids' fashion. It can be about footwears or accessories. You can create a travel blog, heal tips blog, recipe blogs and other food related issues. You can create on tech, finance and many other issues. Write valuable contents and posts to interest readers. Put helpful points. Give your audience valuable and informative posts. You will have to invest time and effort in developing good contents. You can outsource for writer(s). You may have to make a research to determine the feasibility of your niche. You will research the profitability of the niche and its future potentials. Surf the internet to learn more.

Make an E-commerce Site

You can startup your website for sake or resale/drop-shipping of various items. Look through the internet for secrets of a successful ecommerce site. The site can be based on a niche or just the sale of anything you desire. It may be for groceries, clothing, beauty and health products. Or about gadgets and appliances and house interior decoration items. You may also choose gift items, automobiles and many more. You may also offer delivery services to increase your consumer and also make more profit. These sites can earn advert payments. This will be from various producers and stores that will like to advertise their products on your site as you gain more user base.
Agriculture Business

This involves the planting, growing, harvesting and processing of agricultural crops. It also includes the rearing of animals/livestock. It requires the use of various farm tool. This sector is an ever-growing sector. This is because it deals with the most important basic necessity of life. You will need to acquire a land if you do not have one that is vacant suitable for your desired agricultural activity(ies). It can also be home-based depending on your startup plan.
The following are some of the agricultural business ideas:
Poultry farming
Snail farming
Bee keeping
Production of organic fertilizer
Cultivation of vegetables and fruits
Weaving of cane chairs, Basket and others
Storage and processing of farm produce
Fish farming
Horticulture
Cultivation of food crops
Cultivation of cash crops
Dairy Farming
Child Care
Most nuclear families and single parents do not always have the time to cater so much for their kids. Therefore, they mostly require the service of a childcare expert. This is a prospective business because people always have children to keep with childcare experts.
Before you startup, analyze the age range that you will enroll. And as you grow with time, you can expand to start a children's daycare center of your own. This will cater for children of various age groups. You may need to pursue a certification in childcare. This will enable you have access to this business and also expand your scope