Most sports enthusiasts will understand the frustration that comes when they miss a significant sporting event.
You know nothing can match the joy one gets from viewing the game live, beholding each scored goal, other than been told about it. The feeling you get when you sit on your couch alone or with family and friends supporting your team while criticizing the team on the opposing side. Due to tight schedules, getting access to the sporting world is very challenging for most sports lovers. But there is a solution. Online sport streaming sites make it flexible to access your favorite game at any time, provided you have a good internet connection.
Best Free Sports Streaming Sites to Watch Sports Online Free

This is an article on the best sites where you can watch sport online for free. With these sites, you can watch games anywhere and anytime, be it at work, home, or school as long as it is convenient for you-no more need to rush home to get access to your favorite game.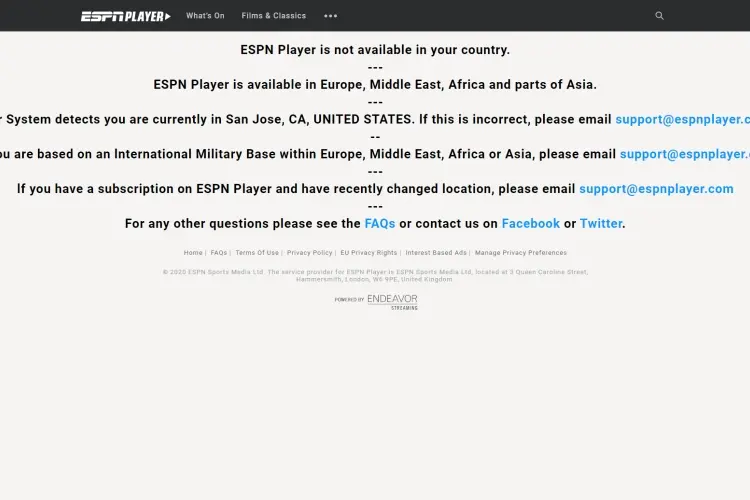 ESPN is one of the best sites for streaming sports online.
It offers the streaming of most of the major sports such as:
i. Tennis
ii. Cricket
iii. Kabaddi
iv. Hockey
v. Football
vi. Athletics
vii. Swimming
viii. Formula One and lots more
The site also offers you a platform to access a vast selection of sports events like American football, FIFA world cup, X-Games, and lots more. Also, with ESPN, you can have access to the commentaries and recording of your best live sports, and not only that, but you can also have access to ESPN shows like SportsNation, PTI, and the rest.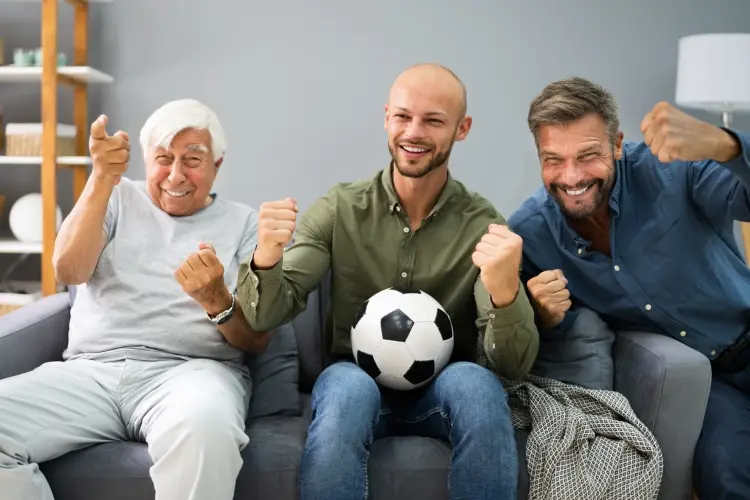 Amazingly, ESPN is accessible on many devices like Apple TV, Tablet, Computer, Xbox One, Roku, and Xbox 360.
With ESPN, all you need is a reliable internet connection and a device to watch the event. Though free users only have access to highlights, news, and trending videos, you have to be connected to a cable provider or a participating TV while having access to stream live sports. The participating services include;
i. Direct TV
ii. Sling
iii. Xfinity
iv. Cox
v. Verizon, etc
Thus to have access to premium sports on ESPN, it's either you;
You possess a legal satellite television or cable provider login details. Or
You enroll for the streaming services offered by ESPN.
Features
No ads
Available on many devices like smartphones, computers, etc.
Access to live sporting events with high-resolution.
Free subscription with limited access.
Access to most exclusive games not available on other sites.
Limitation
You have to subscribe or have access to a cable provider to access the premium games.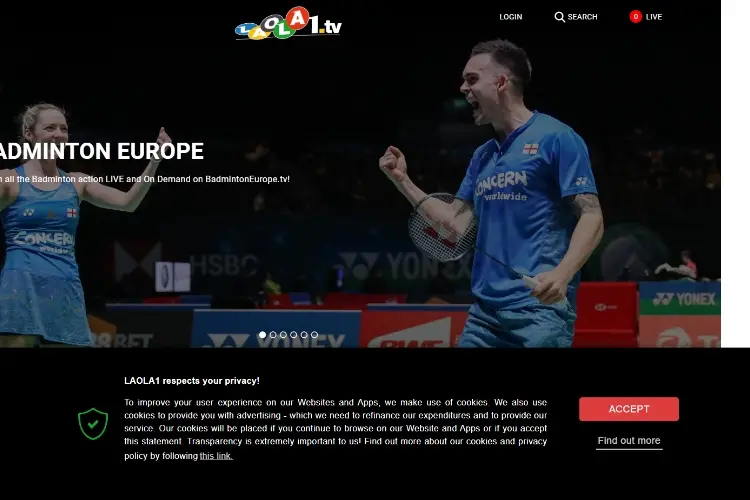 Laolal TV is a free online sports streaming platform based in Austria and allows audiences worldwide to access live sports. This is suitable for an audience who wants to access various games, not only to local tournaments.
Sports you can access on this platform include;
i. Motorsports
ii. Volleyball
iii. Soccer
iv. Table tennis
v. Hockey, and others
Laolal TV is accessible on most devices like Android, Windows, iOS, and others. They are also dedicated to providing their audience exclusive sports live streams in partnership with many big giants under the gaming industry.
Though this site is a free one, there is a premium account for those who want to stream in HD quality.
Features
Nice interface and easy to navigate.
It comes with an international version (English), making it accessible by an audience outside Austria.
Mobile apps
It has a free subscription and a premium offer.
No country restrictions
No sign up needed before accessing the site.
Limitation
Shows ads
Have to sign up for the premium offer to stream in HD.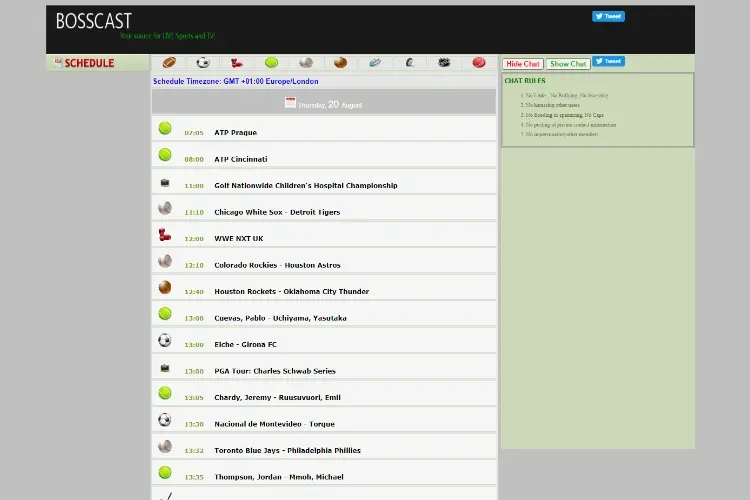 This is another free platform for live streaming sport, which can end your search for a better online sports streaming site.
Bosscast gives you access to lots of games like:
i. Rugby
ii. Cricket
iii. Football
iv. Horse racing
v. Ice hockey and
vi. Hockey.
Amazingly, Bosscast comes with a chat-box that enables you to reach out to fellow Bosscast users and sports lovers. There is a list of games events based on their schedule on the homepage of the website.
Features
Easy to navigate with a clear interface.
Provision to change the time zone on the homepage.
Access to stream games from significant channels, including NBA TV, ESPN, EURO Sport 2, etc.
No subscription required
No signup needed to access site
No country restrictions
Limitation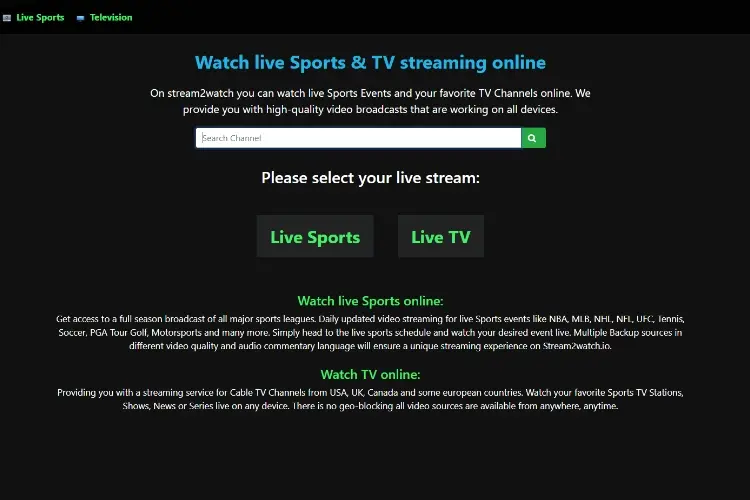 This is another excellent free online sports streaming platform that gathers streams from other sites, including ABC, EURO SPORTS, NATIONAL GEOGRAPHIC, MTV, FOX, CW, AXN, CBS, DISCOVERY CHANNEL, BBC, CNN, HBO, and a host of others.
Sports that can be streamed on stream2watch include:
i. Football
ii. Basketball
iii. Cricket
iv. Volleyball
v. MLB
vi. NBA
vii. Rugby
viii. Tennis ATP, and WTA
ix. Boxing
x. Fussball, etc
Stream2watch comes with a lovely homepage, which is very easy to navigate, with two links, one leading to the live streaming events of various sports with their different timing and the other leading to video, without any misleading links.
Stream2watch is accessible on various platforms and devices such as Android, iPod, Upstream, Sopcast, Cool sport, etc. Though to access this platform, you have to install a flash on the device been used.
And just like most free sites, it operates by linking streams from other sites to theirs, without misleading and interfering pop-up ads that can be corrected by using ad blockers or even by closing the ads.
Features
Comes with a beautiful and straightforward interface and easy to navigate.
No country restrictions
Accessible on various devices
Free subscription
Provides reliable and quality streams
There is a variety of live networks to choose from
Offers a wide range of sports events
Limitations
Annoying and invasive pop-ups and ads
Requires a flash to function.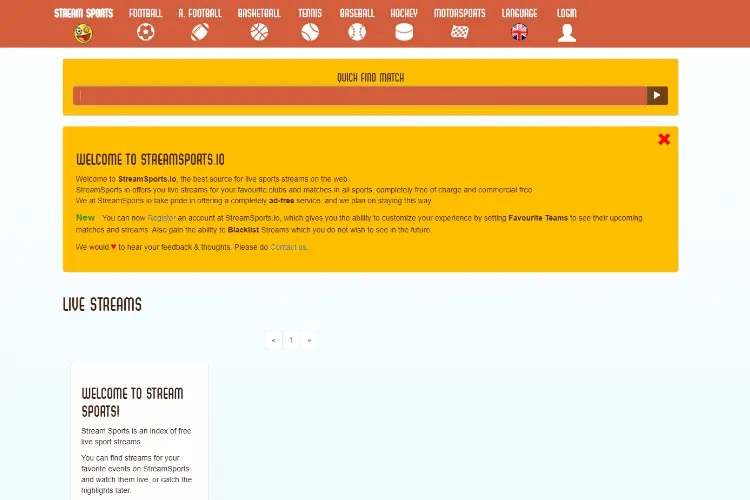 This is one of the best sites for streaming sports, I must say. The site comes with outstanding features like no invasive or pop-up ads, unlike many other free games streaming websites. Clear and easy interface with an original look and an excellent color combination, which is very easy to navigate, like many other premium sport streaming sites. Above all, Streamsports.io is a free site for streaming sports events and comes with no country restriction.
You can have access to free streaming of sports events across:
i. Football
ii. Tennis
iii. Basketball
iv. Baseball
v. American football
vi. Hockey and
vii. Motorsports.
This site also gives you access to watch the highlights of matches after the games and access to watch the live streams. It also comes with lots of sorting options that make it easy to access your favorite games with quality video resolution, language options, etc.
As a Streamsports.io user, you also customize the site in other to give you the best sports experience by setting up your favorite games and teams, which makes it easy for you to watch their impending streams and matches. And also access to a blacklist where you get to filter the streams you don't want to see.
Features
Nice interface and easy to use and navigate
No pop-ups or invasive ads
A blacklist to block updates you don't want to see
Sorting feature to access your favorite games easily.
A feature that enables you to get updates of your favorite sports
No country restrictions
No subscription fee needed.
Streams sports in high resolution
Many languages to choose
So if you are searching for a free sports site that shows no ads, provide quality sports events or videos, then Streamsports.io is for you.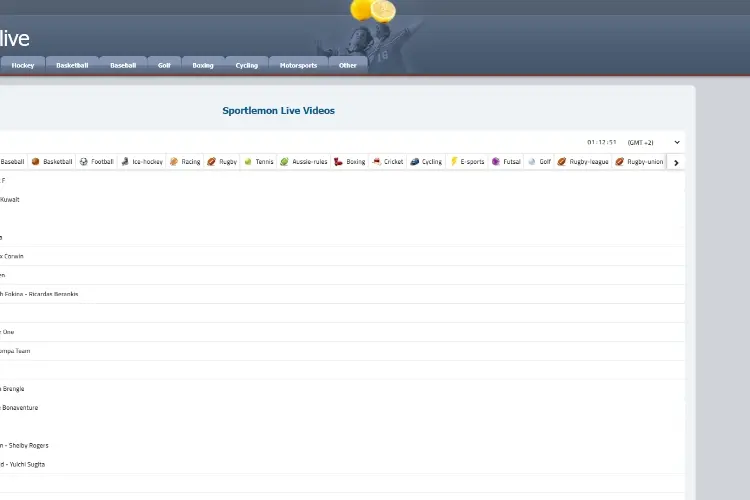 This is another fantastic free sports site to access your favorite sports events. It's hard to locate a dead link on Sports lemon as the admins are always updating the site with links that leads to sports games.
This platform gives you access to a great tool to stream sports online. It has an easy to navigate interface. The games you can have access to using sports lemon include:
i. Football
ii. Hockey
iii. Basketball
iv. NASCAR race
v. Tennis and many others
To have access to live streams of sports events, all you need to do is click on the other options button found on the menu and follow the link to choose any of your best matches in high resolution.
Features
No subscription needed
Nice interface
Easy to use
No intrusive and pop-up ads
No county restrictions
Access to many sporting events
No mobile app
Accessible on mobile devices
Conclusion

As mentioned earlier, these sites are most of the best free sport streaming sites where you can access quality live streams and videos of your favorite sports events.
They are easy to access/use; most are free and provide you with high-resolution videos.
You can now access your favorite sports events even when you are at work or far from a TV set with these free sport sites since most of them are accessible on mobile.
List of some other great sport sites that would put an end to your search for a better sports sites are;
With this information, you now know the best sites to access your favorite sports shows. It doesn't matter if you are a football, golf, cycling, basketball lover, with your tab smartphone or PC; you can access these sites and enjoy your favorite sports.