Piracy used to be a big thing, especially when it comes to getting free music. Not only was it the easiest way to getting music, but the fastest way to ruin it. Having discovered the difficulty in solving this issue, music apps were developed. The purpose of these apps was to be able to get free music on smart devices without any problems.

Android smartphone is a popular device that a significant number of the world's population utilize, which is why they are open to exclusive free music apps.
This review will describe the best free music apps for Android devices. And as we all know, streaming services on music apps fluctuate every year. Hence, we are about to look at those that are very much valid for Android, and that can be used to get free legit music.
Top 10 Best Free Music Apps for Android Phones
The following are top music player apps you may have come across to get free, local music.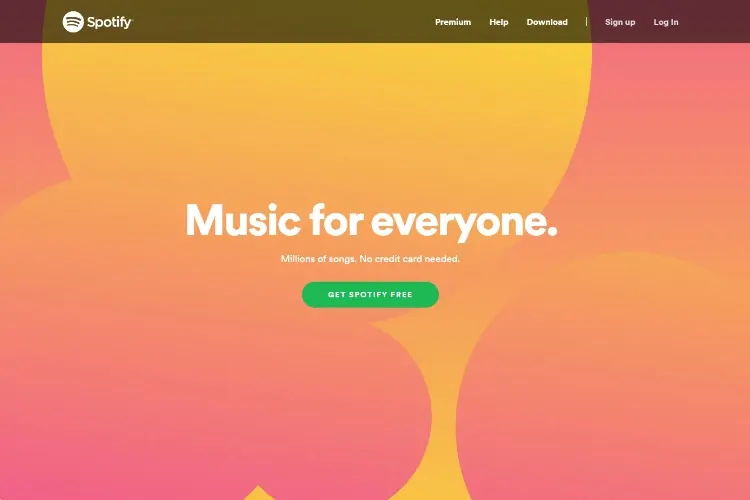 Spotify is a digital music platform with millions of users all over the world. This app is great for music streaming services, but most importantly, to get free music. It gives access to millions of songs of different genres and from various artistes. It has been designed to be effective and user friendly. For instance, there is a library with an arrangement of songs, as well as playlists and curated stations. Material Design, Chromecast Support are plus-features on this app for Android devices.
There are two versions of this music app - Spotify free and paid version. With both available on Google Play Store, the free version has limits to which it can be used, but the paid version ($10-$15 per month) opens to new features and more songs.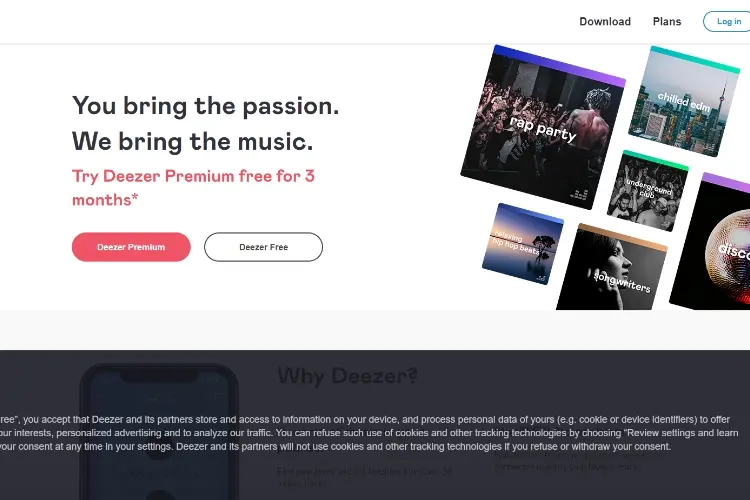 Like Spotify and its million songs, Deezer is another music app that gives you access to over 56 million tracks and counting. Since it was developed, it has gained a lot of users around the world and has become one of the platforms independent artistes upload their songs for download. A unique feature of this music application is the FLOW feature that allows you to discover these independent artistes and listen to your track of interest.
Something else you would love about this app is the lyric fetching. This provides you with lyrics of the song, to increase your flow and help you know them better. Also, there are limitless playlist creation and mixes, all on the free version. However, the paid version, also called the premium version, gives you extra features like Android Auto Support, Offline listening, and Top-quality audio. In general, it is a great music app with a few complexities (the con).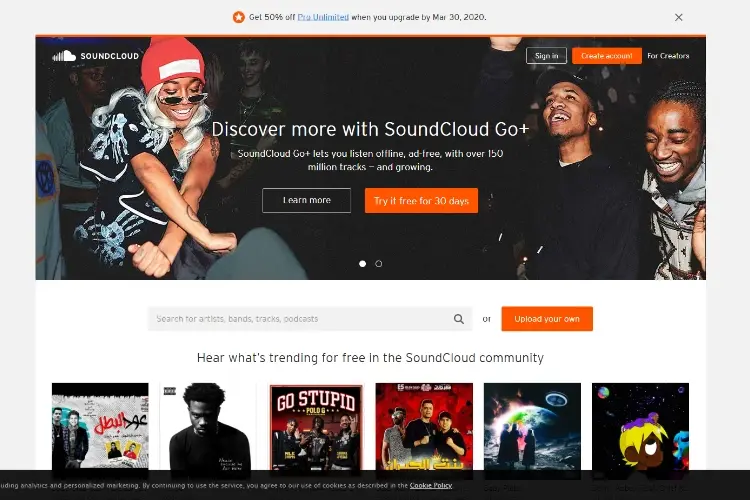 Another choice topping the chart for the best free music apps on Android phones is SoundCloud. It is one of the most popular apps to get all kinds of songs and covers. SoundCloud is unique as it gives an opportunity to new acts - allows upcoming artistes to upload and share their songs to the world. Currently, SoundCloud has over 128 million tracks on the app, but that does not affect user experience - the search or suggestion button will help find any song that interests you.
SoundCloud is simple, and there are a few exciting things about it. For instance, it hosts shows, podcasts for users to enjoy. Also, there are two versions of the music app; the free version and the paid version that costs $10 per month.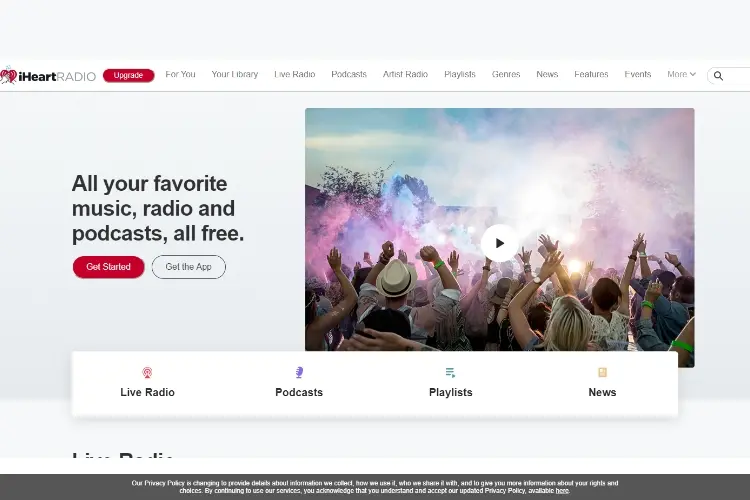 Only a few radio applications are incredible both in performance and content, and one of them is iHeartRadio. It is a good music app for Android as it gives access to thousands of podcasts, music tracks as well as radio stations. Here, you won't only listen to live radio stations but seasonal radio stations with comedy shows and talk radio. AM and FM stations are also supported for great data streaming experience,
This music app is one of the most versatile apps you would ever come across. It has basic features such as a top-grade Material Design UI, Android Wear, and Chromecast Support, Android Auto Support, etc. More so, it is available for download on Google Play with a free version and paid version ($10 per month).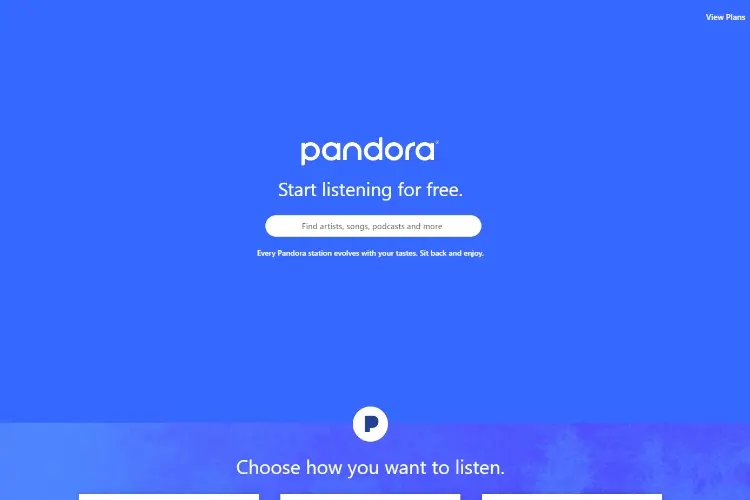 Not only is Pandora popular as a free radio music app, but its features are also exquisite. This music app has two exclusive features - simple design and cross-platform support. These features enable users to have a great experience while using the app. In fact, it allows you to listen to music while making use of other platforms with radio stations synchronized. This isn't something most radio music apps do today.
Also, Pandora has a well-arranged library with icons for easy navigation and convenience. This would help you play songs with ease. Adding to this, the app has an on-demand streaming service with a fee of $5-$10 per month. Asides that, it is free to use.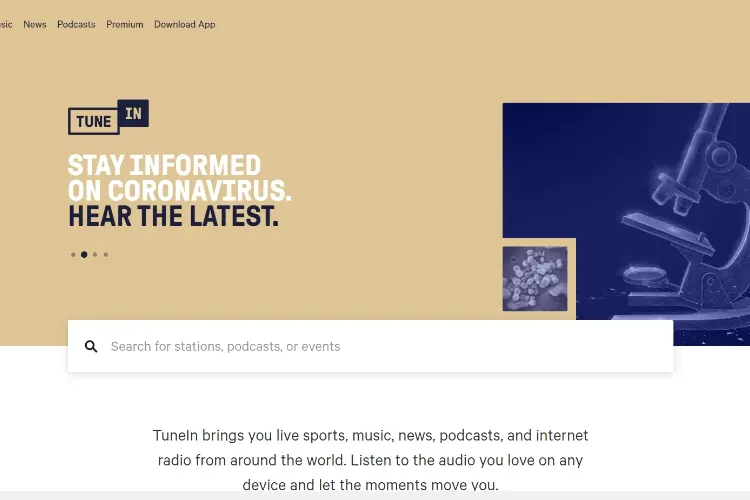 A perfect way to listen to free internet radio, sports, podcasts, and lots more is through TuneIn Radio. It is also a great way to stream live events. This app prides itself on enabling users to enjoy all kinds of music for free on the platform. Currently, there are more than 100,000 stations on the music app where you can listen to all genres of music.
On TuneIn, there are AM and FM radio stations that require data streaming. In addition, audiobooks and broadcasting services are offered to users - this makes it one of the best Android music apps. The pro version costs $10 per month.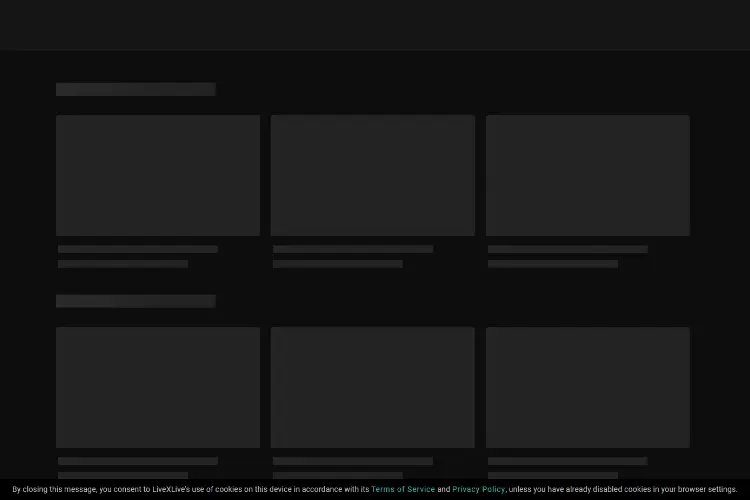 LiveXLive is also another good platform to get free music on Android devices. In 2019, it replaced Slacker Radio, and since then, it has received commendations from users. It shares the same features as Slacker Radio, but with new improvements on quality. On this app, there are several stations to listen to free music of different genres. This increases the chances of finding any song of your choice.
At the moment, the free version is better than the premium version when considering quality; however, more features are guaranteed in the latter. Also, station streaming service is enabled on the premium version, and it costs between $4 to $10 every month for its subscription. The con about this music app is that it makes use of billing/credit card instead of using the Google Play Subscription Support, which is safer.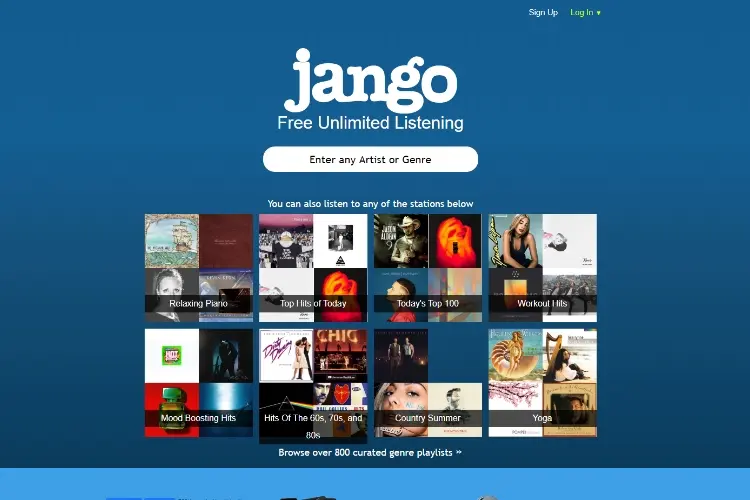 There are similarities between Jango Radio and Pandora, but the exclusive features make the difference. Jango Radio is a free music app that doesn't require any paid subscription at all. It offers music from all kinds of artistes, both upcoming and popular ones. However, the service is different; here, independent artistes pay to upload their songs - this is how revenue is generated. This payment doesn't cost too much compared to some other music platforms.
On Jango Radio, ethical issues may occur, but there is nothing that can't be resolved. Also, you can rest assured that no popup ads would interfere with playing music on this mobile application. Jango Radio is available for download on your Android device from Play Store.
Google Play Music
Almost every Android user is familiar with Google Play Music. If you haven't been making use of it, it is high time you did. This music app is one of the best places to get free music. It offers both music and podcast streaming services. At the moment, there are over 50,000 tracks for personal streaming on the app. Not only that, but it also allows you to create a personally curated playlist that you would love.
Google Play Music is sometimes automatically installed on Android devices. It is available in two versions - free version and a paid version that costs $10-$15 per month. Regardless, they are both incredible options for playing conveniently.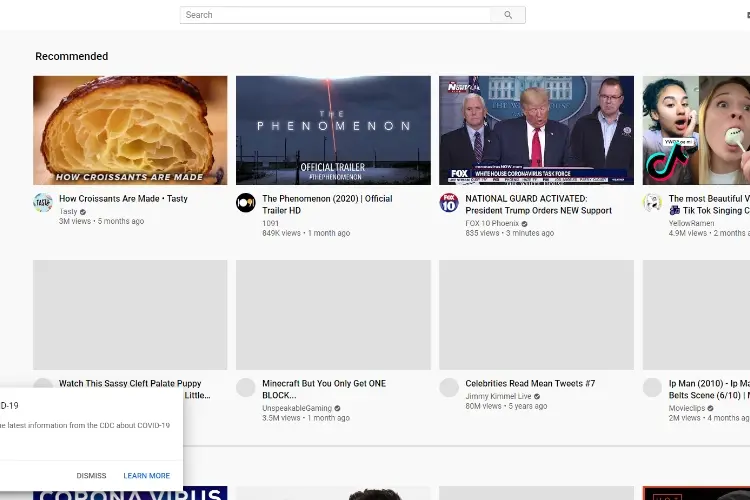 Popularly known by everyone who uses the internet today, YouTube is an application with unlimited potentials. It can act as a video streaming app as well as a free music app. There is seemingly nothing impossible on YouTube. At one point in time, current renowned artistes have used this platform to promote their music, while the upcoming ones are still seizing the opportunity.
On most Android devices, the YouTube app is already installed - only to create an account or log in to start enjoying all kinds of tracks. You can play music for free or pay $13 per month as a subscription.
Conclusion
Playing music for free is one of the easiest things today, as long as the right apps are downloaded and installed. To save you the stress of surfing the net for suggestions on best music apps for android devices, here is a review on the 10 best apps to use. You might be familiar with some, but they are all incredible in their own way. Make use of any of the music apps that fits you, and enjoy unlimited tracks at no cost.