CAD is known as Computer Aided Design. In a technology driven world, it is important to figure out the best CAD software that can be used for drawings and designs for your technical and everyday modelling projects. Access to a massive CAD library will help designers and project managers execute a perfect job when it comes to 2D and 3D rendering of modeling objects and designs.

There is a huge list of professional CAD software and many are quite expensive. However, when working with low budget, designers tend to seek free or cheaper alternatives. So in this guide, I will list and discuss about the highly reliable free CAD software you can use for your projects.
A List of Ten Reliable Free CAD Software
In no particular order - Here is Ten Reliable Free CAD Software;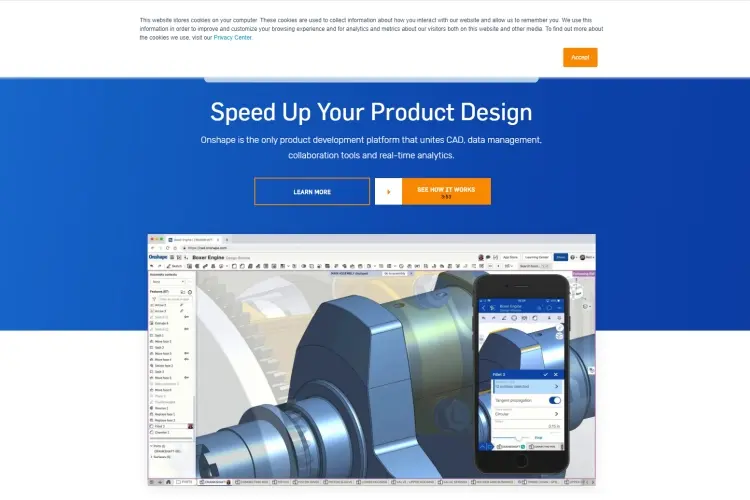 This modern day cloud-based CAD software uses comprehensive Computer Aided Design assembly to improve the process of products design. OnShape is known for the unique configuration which helps users to complete designs effectively.
You can produce designs through real time observation and its clear design features ensures users can keep a track record of activities. This CAD software was developed by "John McEleney" who is SolidWorks Chief Executive Officer.
The unique thing about this web based CAD software is the fact it allows design teams to work together to make 3D Model Designs using web browsers.
Basic Features of OnShape :
The interface allows users monitor design tasks in real-time.
It uses data management to remove crashes and IT-Intervention.
Users can import DXF, DWT and DWG files when working on Autodesk.
Users can assign and reassign tasks with customized permission schemes.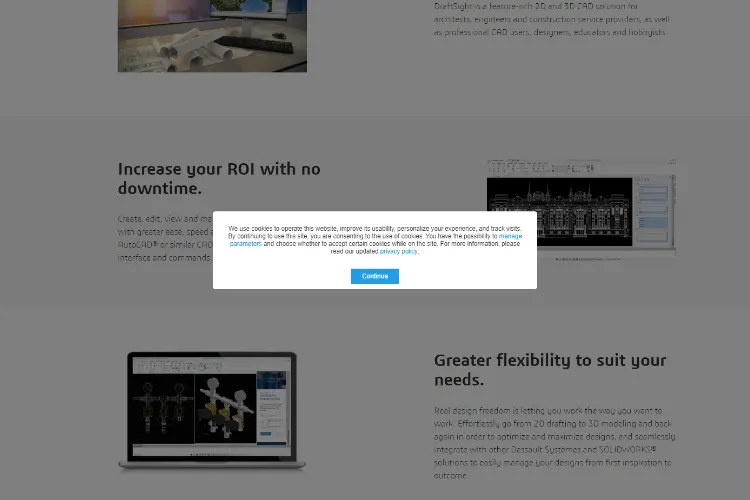 This CAD software allow users to design in 2D or 3D rendering due to its good compatibility with 2D and 3D DWG-Files. It offers an easy learning curve and a wide range of accessibility. DraftSight has a massive library of designs from which existing designs can be used, G-Code can be created while users also gain access to batch-printing and macro recording. 3D drawing is enabled in latest versions.
This professional 2D/3D design program was developed by Dassault Systemes .
Basic Features of DraftSight :
DraftSight is excellent for 2D Modelling and Designs.
Users can view, create and edit in different DWG-Files efficiently.
It takes up limited storage space when compared to other CAD software.
Files can be formatted in PDF, PNG, DXF, JPEG, DWG, TIF, SVG and STL.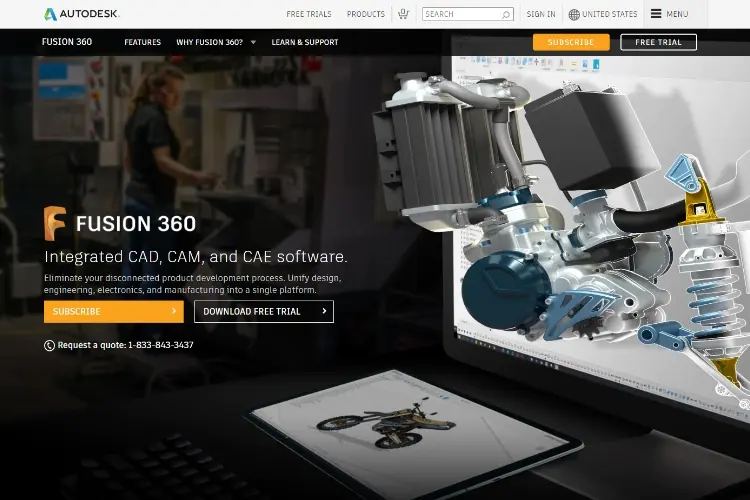 This free CAD software is a cloud-based program dedicated for 3D designs and product development. It acts as a test tool that combines mechanical design, machining and collaboration in a single package. This test tool is highly rated.
The purpose of the cloud storage is to get the possible best out of any team collaboration while user permissions feature allows users to gain control over who can get access to their design data. You can use this CAD software to test prototypes. It is a good CAD software option for beginners.
Fusion 360 is developed by Autodesk and widely used across the world for simulation, modelling, generative design and creating complex 3D designs.
Basic Features of Fusion 360 :
Users can explore a simplified workflow with useful tools in one place.
It is user friendly and free for students, hobbyists and educationists.
Users can create 2D drawings from 3D renderings with accuracy.
Users can figure out errors in design and keep an entire model history.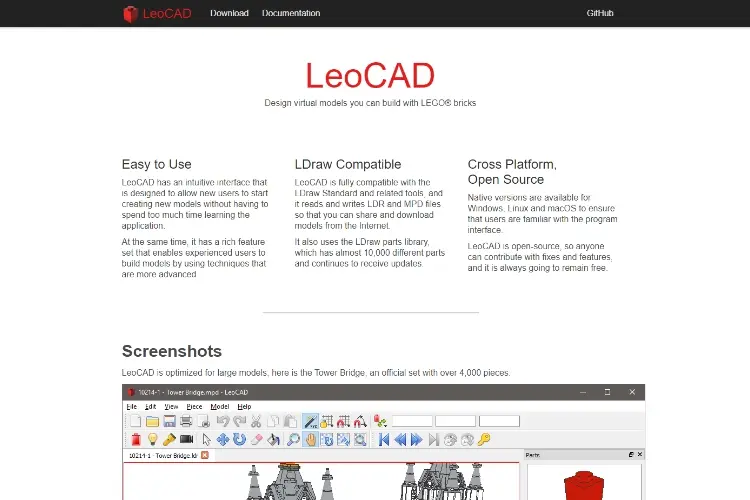 This CAD software is specially developed for creating LEGO bricks. Users can easily learn how to navigate the platform due to its intuitive interface. This CAD program is also used to create simple and complex modeling projects and there is no limit to what users can create because of its wide range of 3D models.
LeoCAD can run on different devices such as Mac, Windows and Linux OS. It is very useful for educational programs and great in building virtual designs.
Basic Features of LeoCAD :
This software comes with LDR and DAT formats.
Its unique interface makes creation of designs easy.
It has a wide range of 3D models that makes designs flexible.
Working on the platform is time efficient because of its smooth interface.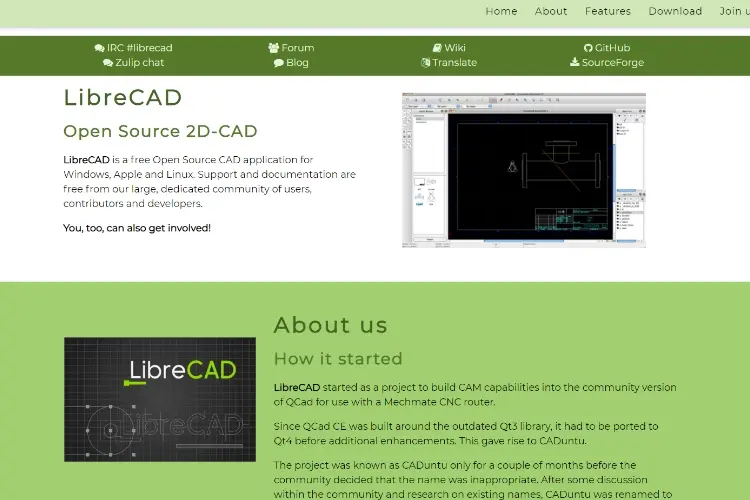 This is a free open-source CAD software specially developed to serve as an improved version of QCAD program through the use of Qt4 enhancements.
This high quality 2D modelling platform offer users a great workflow community and a development team to work alongside. It comes with unique features like texts, layers, measurements and "snap to grid" to create align objects and also create straight lines in coordinated manner. It is armed with transition matrix.
Basic Features of LibreCAD :
Users can export PDF, JPG, PNG and SVG file format.
It offers no trials or subscriptions and absolutely free to download.
Users can get source-code on GitHub and it offers several file formats.
It is available in 30 different languages with a cross platform support.
This software is not resource intensive and provides a cluster free interface.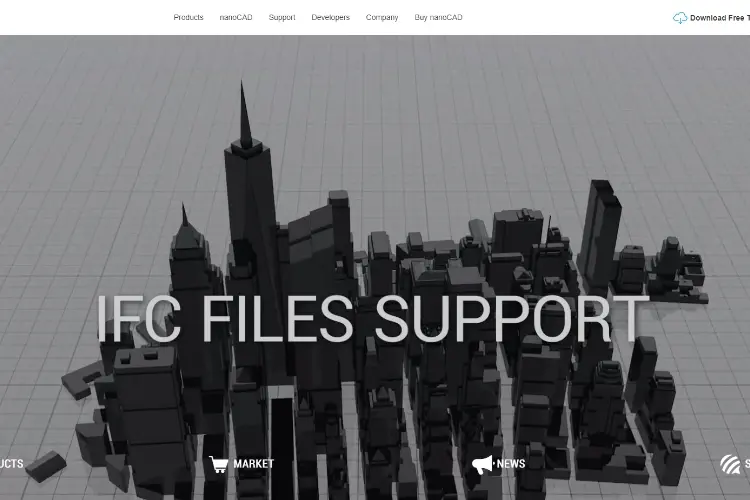 This fully functional CAD software is developed by NanoSoft. It offers both free and professional versions as it supports the CAD industry standards. The drawings created with the NanoCAD software can be used by all CAD programs without having to convert or experience data loss. Complex structures and mechanical designs can be created with the 3D polyline feature.
NanoCAD has a wide range of committed users in the CAD software community because it features easy to use design tools and also has a simplified interface.
This intuitive interface makes it one of the best free CAD software available.
Basic Features of NanoCAD :
The customizable and clean interface offers great visibility.
The support for ActiveX Automation and LISB is available.
It allows multiple plot supports and has a good technical support team.
Its integration of lines and open-end API makes it great for many designs.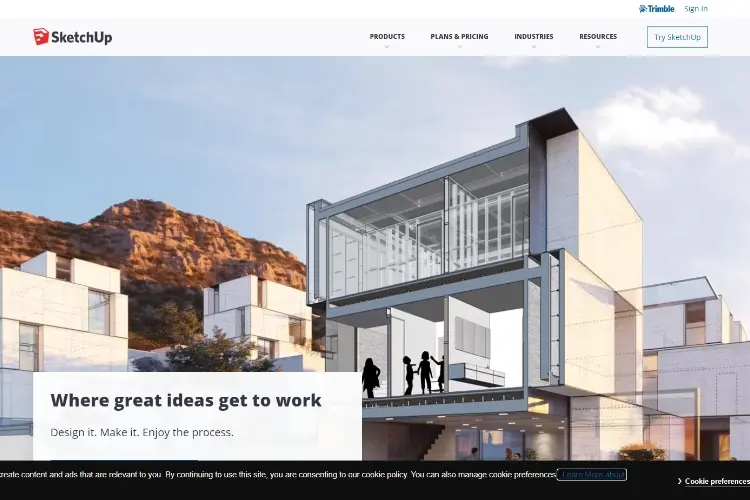 This software is mainly used for professional 3D designs and modelling. It offers users with smart modelling tools for developing ideas and creating amazing designs in 3D reality. This software is used across several fields for wide range of projects. A good example of these fields are Engineering, Architecture and Game Development. It has a web platform where users can try out the free version.
The huge library of 3D warehouse and open-source models makes it very unique.
Basic Features of SketchUp :
Users can export files in PDF format and HD animations.
Easy to use software due to availability of tutorials and videos on the site.
It allows users customize their 3D workspace when creating 3D models.
Users can customize the interface with extensions such as 3rd-party plugins.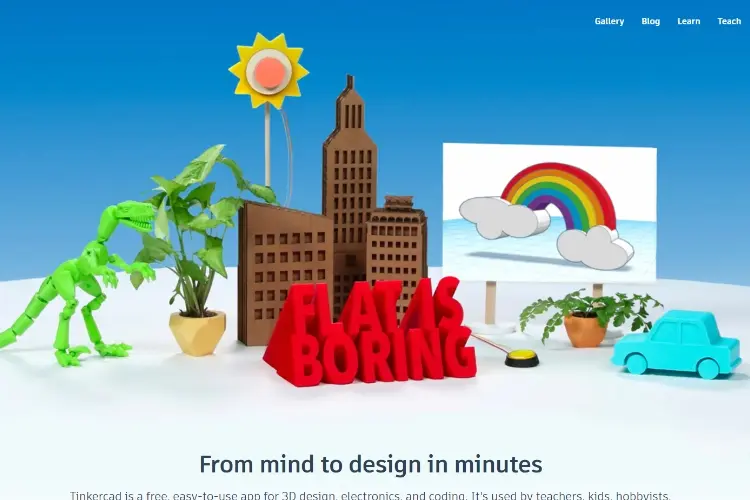 This is one of the best CAD software you can download for free. I have included it on this list because it offers the perfect package for beginners when it comes to creating real-life images and computer aided designs. This is a useful software for developers of games such as Minecraft. It is also a web-based platform.
This software supports STL and OBJ file formats. You can easily navigate the interface even if you have little knowledge about the package.
Basic Features of TinkerCAD :
Users can design objects using special codes.
This CAD software offers the best beginner's level program.
It is mostly used to create and design simple projects.
Users can design and create toys and prototypes with this package.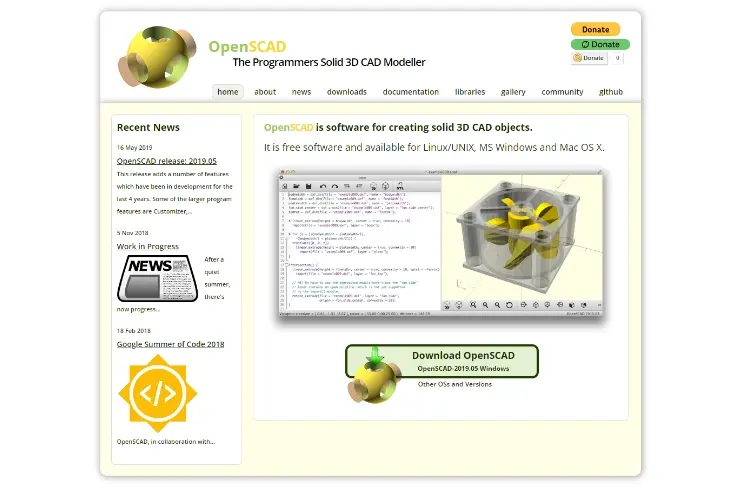 This free amazing 3D modelling software is good for technical designs. It acts as a unique 3D compiler that reads scripts and render them in 3D model format. It is also a freeware platform that ensures designs are carried out without glitches.
The CGS feature makes it popular amongst programmers and the software is mainly used for professional level drawings and designs. The DXF files created are readable when viewed on AutoCAD. The two different modelling techniques feature available makes the CAD package stand out. I personally like it.
Basic Features of OpenSCAD :
Users have comprehensive control of the modeling process.
Designs can be altered with configurable parameters.
This CAD software is basically used for creating simple shapes.
This amazing software is used in creating 3D models of machine parts.
3D models on this program can be rendered in OFF and STL file formats.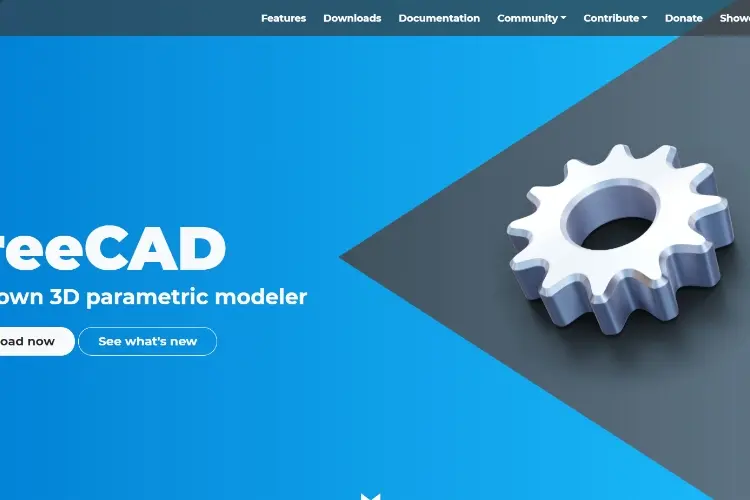 This list will never be complete without the inclusion of FreeCAD. Just as the name implies, this program is a free multi-platform CAD software that gives users the freedom to design and create real life objects at will. It is an open source CAD that allows users to sketch in 2D while it gets converted into 3D.
It supports plug-in extensions because of its modular architecture feature. It also supports standard file formats such as OBJ, SVG, OFF and STEP. The series of programmable modules makes it one of the best CAD software to work with.
Basic Features of FreeCAD :
It allows users create complex 3D shapes and images.
It's the CAD software mainly used in robotics engineering.
Drawings and designs are made easier with the parametric component.
This drafting tool is popularly used by programmers and web developers.
Conclusion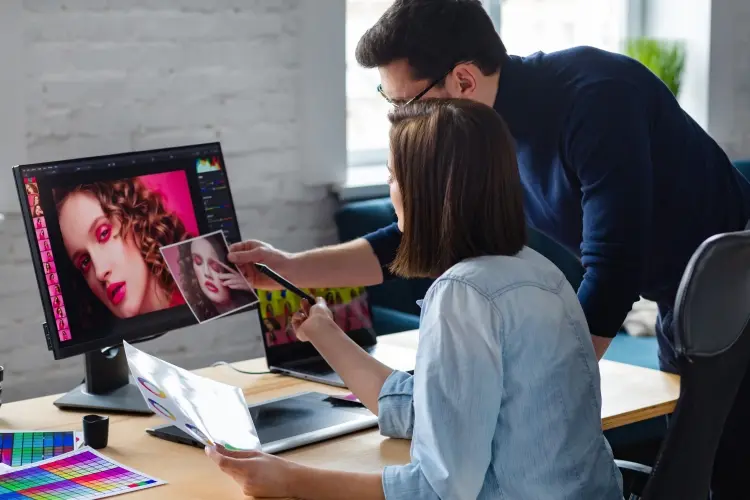 The list of free card software is endless and I can possibly list everything. The ones discussed about in this guide are tested and trusted for your 2D and complex 3D drawings, designs and modelling.Make sure you learn how to explore and use the series of CAD packages listed in this guide.
Tell us about your favorite free CAD software from our list. Furthermore, kindly share your thoughts and feedback in the comment section to enable others to learn more about this wonderful CAD software.